Train up a child in the way he should go and when he is old he will not depart from them. Proverbs 22:6


Here at the Hagerstown Seventh-day Adventist church we understand how important it is to nuture and train our children as they grow into a deeply personal and saving relationship with Jesus Christ. We provide the following ministries with the goal of fostering a safe and loving environment for them as they mature in their faith.
Sabbath School Classes
Beginners: birth-3 yrs. (Lower Level)
Kindergarten: 4-6 yrs. (Lower Level)
Primary: 7-9 yrs. or grades 2-4 (Lower Level)
Junior/Earliteen: 10-13 yrs. or grades 5-8 (Upper Level)
Programs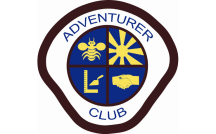 The Adventurer Club is tailored for kids from pre-k through 4th grade.

Kids and young adults from 5th -12th grade are welcome to check out our Pathfinder Club.
Safety
All leaders and helpers are required to submit to a thorough background check and training.
Save
Save